Track team races into new year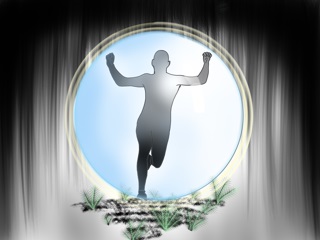 Hang on for a minute...we're trying to find some more stories you might like.
Boom! The sound of the starting gun gets your feet moving, and you are now a fast moving machine— with the only thing going through your mind is winning the 800- meter. Only 200 meters left, and you kick it into full gear, leaving it all on the track.
Now, think of experiencing this excitement 18 times in one day as your team competes in the 18 different track and field events in monkey meet! Some of the talents that are needed for the track and field events include long distance running, sprinting, group collaboration and arm strength.
Mr. Rodero Warren, entering his 14th season as head coach of the Saint Viator men's track team, has done a tremendous job with the program. With winning conference championships in 2009, 2010, 2011 and 2012, the lions are hungry for another conference championship this year. With veteran athletes returning, including Sean Carey, Brady Collis, Kevin Goss, Jason Doland, Sam Brey and Jack Scislowski, along with an energetic freshman class, led by Patric Natindim, Saint Viator is no doubt a contender for the conference championship.
Coach Warren commented on why Saint Viator track is so important.
"The team is what's so unique. They hold everyone accountable and focus on effort," said Warren. "They are as hungry as I am for the team to thrive and the team never gets down on a teammate, which is really what makes this team special. We also want our athletes to thrive in their other sports, so we do a lot of stretching and cross training so that they do not injure themselves and are well prepared for whenever they participate in their other sports."
Coach Warren and the team feel confident in their goal this year: winning conference and participating at state. Sean Carey, a junior who competes in track at Saint Viator, talked about how the atmospheres from varsity soccer and track are different.
"The atmosphere differs from track and soccer because track produces a sense of individualism, but also incorporates teamwork and bonding with your teammates. With soccer and many other sports with just a team, the atmosphere is mainly focused on the team, and the end result of the team. But, both of these atmospheres demand hard work and determination."