Food reviews: comida 'Mexcelente'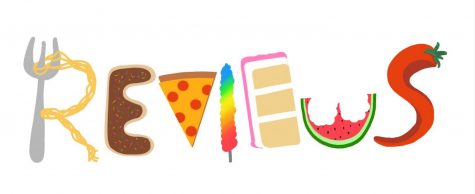 Art by Kayla Johnson
¡Buenos días! This edition, we will take a look at the best Mexican restaurants, a variety of food which is abundant throughout the Chicagoland area. We will determine where to go besides Topolobampo, which is a slightly tough reservation to obtain.
While on the topic of Chicago restaurants, Carnitas Uruapan Restaurant in Pilsen is an inexpensive option, partly due to a slightly seedy location. The tacos are understandably fantastic at this taqueria, and a small menu which offers food for under ten dollars is a good bargain. If you are looking for a more upscale option look no further than Mi Tocaya in Logan Square. Mi Tocaya is a Bib Gourmand certified restaurant, a designation given to restaurants who offer excellent food at moderate prices. Being a restaurant on the rise, getting into Mi Tocaya is still difficult, but if you get in, the tacos are to die for, giving the feeling that you are deep in Mexico.
Obviously, there are many choices for Mexican in Chicago, but closer to Saint Viator, there are also numerous, albeit not as world renowned, restaurants to choose from. In downtown Arlington Heights, a trio of restaurants vie for supremacy. Although Javier's and Salsa 17 are both decent, Mago offers the best value for money. The restaurant is located next to Armand's, which I discussed briefly in the previous edition, and has a diverse menu which gives you the opportunity to choose from fajitas, tacos, and burritos. If you are looking to share with a date or a friend, the fajitas are a good option, as they provide enough food to fill two people adequately. In larger groups, getting guacamole is good as well, but if you are dining alone or with one other person, the guacamole is enough to fill you up entirely, so sharing one entreé is probably the best option.
Ironically, another great place for Mexican happens to be in O'Hare Airport. Frontera Grill by Rick Bayless, the same chef at Topolobampo, is a chain which has one of its restaurants located in the American Airlines terminal. If you are looking for a quality meal before heading off on vacation, Frontera Grill is the perfect choice in the airport. Be sure to check out their take on the Cubano, which is a toasted ham and cheese sandwich.