Searching for mystery?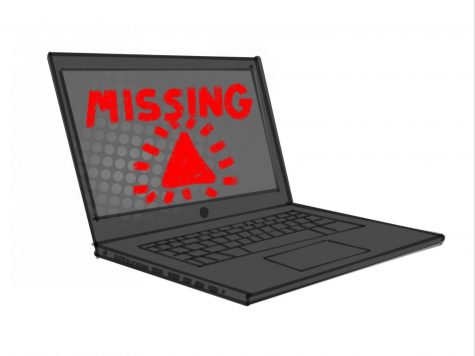 On Friday, May 12, David Kim files a police report after his sixteen year old daughter, Margot, goes missing. The night prior, Margot had left home and never returned. She seemingly leaves no hint to her whereabouts, until David realizes that Margot has left one pivotal item at home: her laptop, which contains the enormous secrets that no one else knew about her.
Searching, the first film from director Aneesh Chaganty, is a captivating thriller, which follows David Kim, as he attempts to solve the mystery of his daughter's disappearance. He does this by commencing a deep dive into her computer history and social media. Searching stars John Cho as David Kim, Michelle La as Margot Kim, and Debra Messing as Rosemary Vick, the detective assigned to Margot's case. It is also the first mainstream Hollywood thriller starring an Asian American actor in the starring role, marking a monumental step in the increase of Asian American representation in media.
What sets it apart from other films in its genre is its unique direction. It is shot completely through the lens of Margot's laptop, as David uses it to solve her disappearance. The events of the story unfold through Facebook posts, text messages, video calls, livestreams, and archived photos, completely immersing the audience in David's perspective. It enraptures the viewer by making them feel everything that David is feeling, and by not turning away from the heavy subject matter of the plot.
Although the plot of a child's disappearance is nothing new to modern cinema, it presents it in a refreshing and compassionate way. It stems from Cho's empathetic performance as a father uncovering the double life led by his daughter, while realizing that he did not know her as well as he thought he did, and it presents technology and social media in a nuanced and familiar way. The film is gripping from start to finish, with a climax that is nothing short of a rollercoaster ride. Overall, it is an excellently executed film that will resonate with viewers long after the final credits roll.
Your donation will support the student journalists of Saint Viator High School. Your contribution will allow us to purchase equipment and cover our annual website hosting costs.