A Simple Favor: simply amazing
Hang on for a minute...we're trying to find some more stories you might like.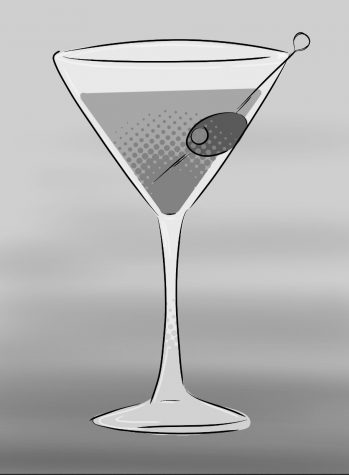 Art by Kayla Johnson
It was only a simple favor—pick up Nicky from school. What was a seemingly easy task turned into a full-blown investigation into the disappearance of Nicky's mother, Emily.
A Simple Favor, directed by Paul Feig of Bridesmaids fame, follows Stephanie Smothers (Anna Kendrick) as she tries to solve the disappearance of Emily Nelson (Blake Lively). Stephanie, a mommy blogger who lives a quiet life, has her life turned upside down when she meets Emily. They meet when their sons, Miles and Nicky, beg to have a playdate, to which Emily reluctantly agrees. The pair bond over martinis and motherhood, to which Stephanie remarks that she feels "so high town" whenever she is around Emily. Emily, a PR director for a fashion company, lives a life of luxury and introduces Stephanie to the upper echelons of society. Their friendship takes a turn when Emily goes missing, leaving behind only a picture and a past full of dark secrets.
A Simple Favor is simply a remarkable film. The movie plays out like a rollercoaster, featuring many twists and turns that are sure to stun the audience. Kendrick turns a mommy blogger into a detective at the drop of a hat, or in this case, a martini glass. A Louboutin and custom Ralph Lauren clad Lively exhibits her vast array of acting capabilities, switching from femme fatale to borderline sociopath. Hollywood newcomer Henry Golding, who plays Lively's husband Sean in the film, shows the audience that fewer films does not equate to inexperience. In fact, Golding rivals film legends, such as Leonardo DiCaprio, with his performance.
Feig redefines the thriller genre with his latest masterpiece. The seamless performance given by Kendrick and Lively allows Feig's genius to come alive in this female-driven piece. Feig's choice of wardrobe adds spark to the already magnificent film. See the movie simply for Lively's vast array of pantsuits, if not for the sheer thrill of this murder mystery.