Is beauty worth the bunnies?
Animals suffer through cruel beauty industry practices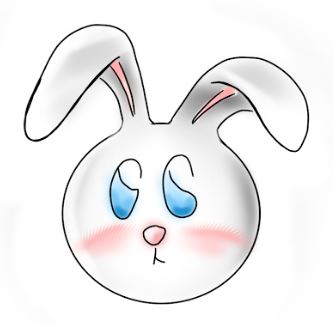 Hang on for a minute...we're trying to find some more stories you might like.
These days, society obsesses over achieving beauty and perfection through the use of makeup.  It is well-known that these cosmetics used by people all around the world are pricey and getting even more expensive.  Thousands of dollars are spent on makeup each year, but these beauty products cost more than just cash: they also cost the lives of animals.  Various popular makeup brands use animal-testing to ensure products are safe for human use.  During this cruel process, scientists confine bunnies, mice and guinea pigs in steel cages so that they can harm them with potential beauty products.
In these horrific labs, chemicals are extracted into the eyes and down the throats of animals, resulting in suffering and death.  Animal testing of any kind goes against any humanity and people are shocked to find that their favorite makeup brands including Avon, Covergirl, L'Oréal, Maybelline, Clinique, and more kill animals daily.  Many people aren't aware of the facts, but billions of dollars of taxes go to these laboratory projects.  Animal testing is not only used for cosmetics, but animals such as monkeys, cats, and dogs are also used to test the results of assorted drugs, chemicals, and foods.
Though this awful testing practice is used worldwide, there are other ways to determine whether or not cosmetics are safe.  Animal testing can be replaced by alternatives such as the easier and cheaper Vitro testing.  This method of testing uses small chips with human cells on them instead of performing on animal models.  Not only are Vitro tests cruelty-free, but they also provide more accurate because human cells respond to products and chemicals differently than rodents do.
So, why do these barbaric experiments continue to occur?  One way people can help save these animals is by refusing to buy or use products that are tested by animals.  Instead they can use cruelty-free products.  These brands include Bare Minerals, NYX Cosmetics, Urban Decay, Pixi, Anastasia Beverly Hills, and many more.  Other ways to help save the animals are by spreading the word and informing people about the horrors of animal testing.