Election Day 2016 shakes American politics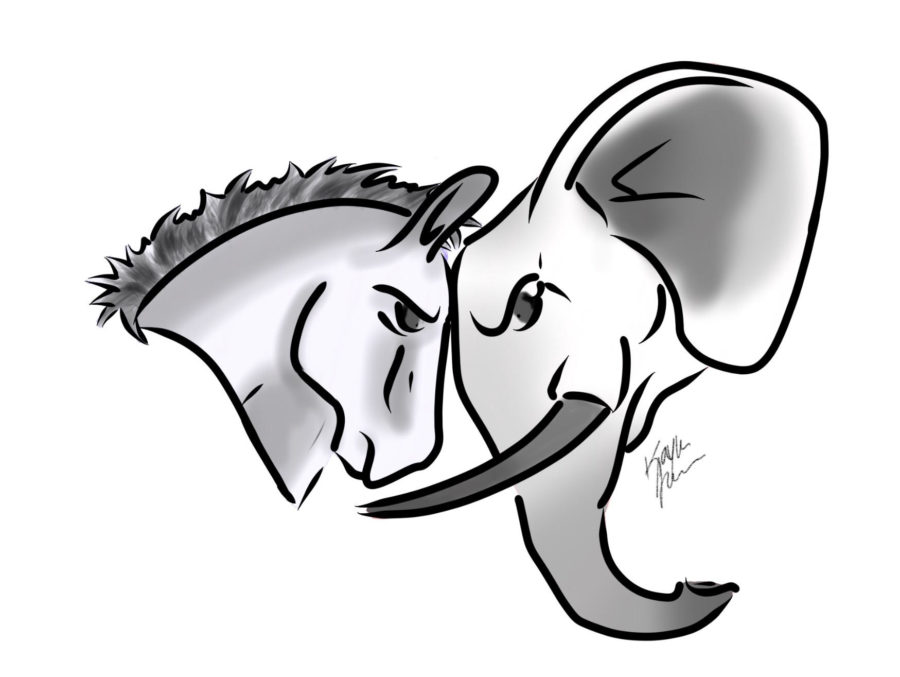 As the election draws closer, each candidate attempts to convince the public to support their campaign, and every aspect of each candidate is different.
Both candidates have held significant roles prior to their attempt to take the role of Commander in Chief, but each has been in different fields. Hillary Clinton has previously been Secretary of State and First Lady, where she attempted to guide the United States through the 2000s. Now she is the Democratic nominee for the presidency, which she has achieved after having lost the party nomination to Barack Obama in 2008. Clinton has had to overcome a major setback in her campaign, as she is constantly accused of setting up a private email account in which she sent over 30,000 emails without congressional knowledge. Despite this accusation, Clinton currently remains ahead in the polls, as The Wall Street Journal published that Clinton held a 9-point edge over Trump on October 11th.
"Hillary will win because Donald Trump continues to say things that upset the public," said sophomore Patti Miller. "He is losing voters that he must get to win the presidency."
Donald Trump has not been readily involved in politics prior to his run for the presidency, but he is a successful businessman that owns property around the world. Trump has also had to overcome difficulties, and he currently deals with his birtherism theory, in which he claimed several times that Barack Obama was born outside of the United States. Also, Trump is constantly accused of being sexist and of making derogatory statements about women.
"Donald Trump will win because Hillary's email scandal will catch up with her," says sophomore Michael Ruben.
Through the constant campaigning each candidate has done, Clinton has remained ahead in the polls, but in recent times, Trump has slowly been narrowing the margin. All in all, though, Hillary Clinton continues to retain the front-runner position for the presidency.