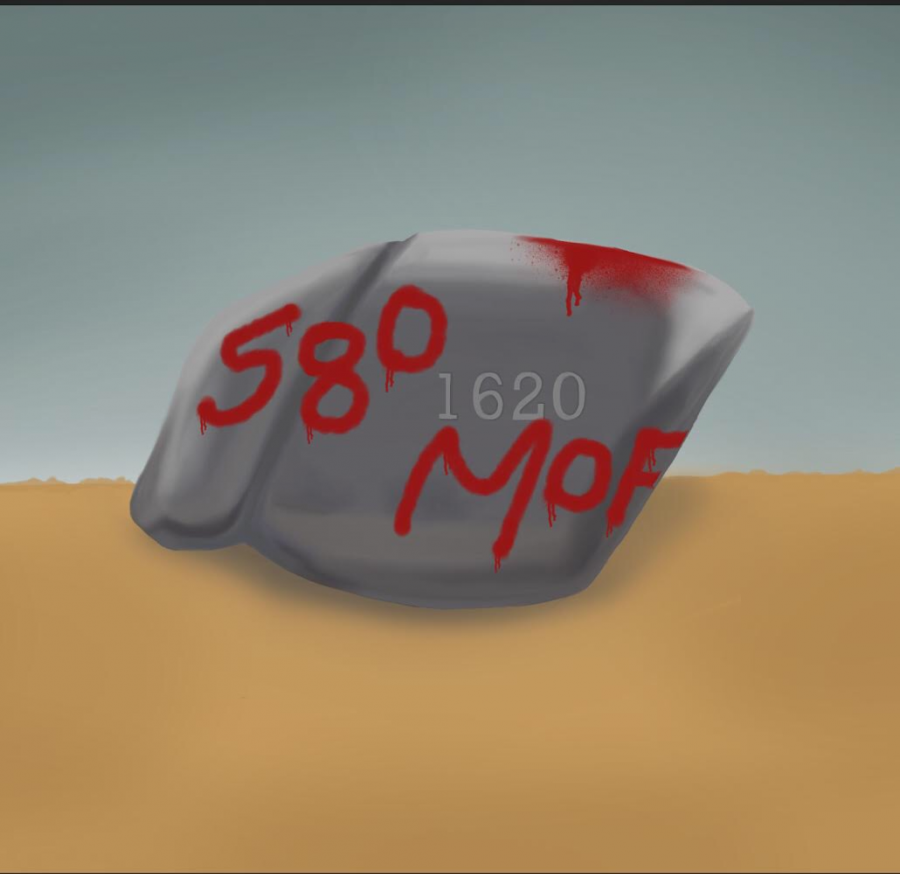 The community of Plymouth, Massachusetts found one of its key landmarks vandalized on the morning of Feb. 17. Plymouth Rock, which is known as the site of the Mayflower Pilgrims' arrival to America in 1620, had numerous symbols and letters scrawled on it with red spray paint. The landmark originally had the year "1620" etched into it. The Smithsonian Magazine reports that the letters "MOF" and the number 508 were most prominently sprayed on by the vandal. The Pilgrim Maiden Statue, National Monument to the Forefathers, four scallop-shaped statues and a handful of other landmarks were also defaced by the same vandal that day with similar markings. In total, the vandal damaged a total of 11 statues.
"It's kind of unbelievable how someone would vandalize a piece of American history and not think anything of it," said junior Mary Newell.
The case remained open for several days until police identified a 17-year-old boy as a primary suspect on Feb. 28. His name has not been released since he is a minor, but the Washington Post states that he is being charged with 11 felony charges including vandalism and trespassing. USA Today reports that the suspect has given no motive or explanation for the vandalism spree, but many question the timing of the incident since this year marks the 400th anniversary of the Pilgrims' landing at Plymouth.
"It can serve as a reminder of the successes and failures the settlers experienced when forging one of the founding settlements of New England," said history teacher Mr. Vincent Nardiello.
The New York Post states that the suspect was identified by police with the help of surveillance footage and eyewitness tips. The vandalized sites, including Plymouth Rock, were completely cleaned up within 24 hours by workers and volunteers. Tours of the area have resumed and the festivities for the 400th anniversary will still occur on Sept. 16.