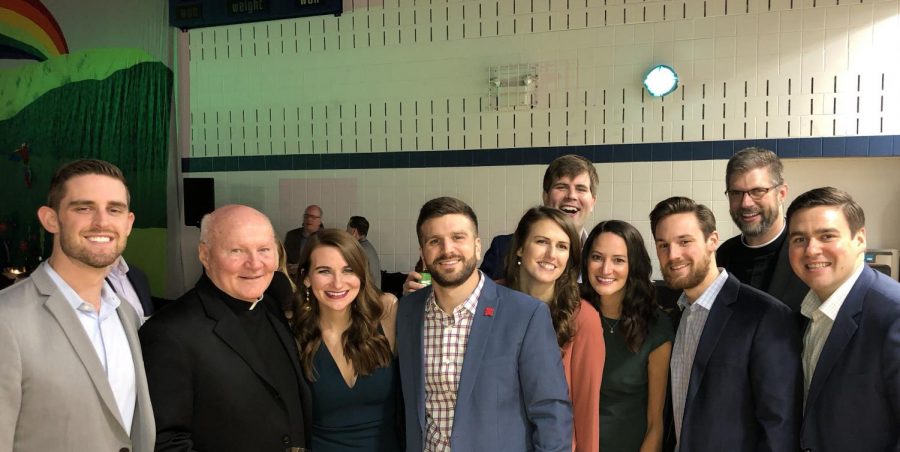 On Saturday March 7, Mahoney Gym will be transformed to a time 100 years back, as part of Night of the Lion. Themed to "Roaring into the 20's," the event is the perfect way to kick off the decade. It will even feature live music from an alumni band.
The purpose of the Night of the Lion is to provide tuition assistance for the many students attending school on scholarship. The first fundraising event at Saint Viator with this purpose was started by Fr. Tom von Behren in 1972, and it has continued for the past 48 years. The night is hosted and planned by a volunteer leadership committee. It has taken months of hard work by people who are invested in the school community. Not only is Night of the Lion a fun way to socialize with your friends, it's also a great way to win exciting prizes.
"These prizes include concert tickets, sports tickets, jewelry, restaurant experiences, vacation packages to Hawaii, Lake Geneva, The Ozarks and more!" said event organizer Mrs. Kristen Daniels. 
There is also a silent and live auction.
"All proceeds benefit the Tuition Assistance Program and with nearly one third of all students receiving some form of scholarship, it is a critically important fundraising event," said Mrs. Daniels. 
The need for scholarships at Saint Viator continues to grow as the public schools in the area provide such competitively good education. 
"We are surrounded by wonderful public schools funded by taxes at different price points," said Principal Mrs. Karen Love. 
The administration emphasizes that families from any socioeconomic background should have the opportunity to receive a Catholic education from kindergarten through high school regardless of their financial situation.
 "It's a great chance to celebrate accomplishments while offering an opportunity to socialize and strengthen the strong sense of community that Saint Viator is known to have," said Mrs. Daniels. 
With a projected attendance of over 400 people, there is no better way to meet new people while supporting the Saint Viator community.