Bowling strikes students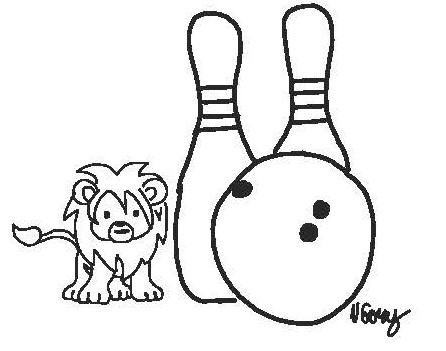 The Cahill Crazies cheer loudly. Parents scream for joy. A coach claps proudly—another athletic triumph. But for what sport? The answer is bowling. This could be a near future.
Saint Viator has been a dominant force in many sports and extracurriculars. Many students are excited for the possible addition of a bowling team.
"I think it's a great addition to the Viator sports program and I might join it next year," said freshman Lucas Doland who runs varsity cross country.
A bowling interest meeting was held and was successful to Mr. Jason Kuffel '99, Athletic Director.
"We had seven young men come to the meeting and three young ladies," said Kuffel. "Those people knew of others who were interested which is really exciting."
There are some attractive factors of the bowling team, which may decide participation. The season will be in the winter which can be a great opportunity.
"There's not a lot of sports for boys and girls to participate in during the winter," said Mr. Kuffel. "If you're not into winter sports, bowling will provide an opportunity for competition."
Many aspects, however, of the team are still being investigated by the athletic department.
"You need seven for a team," said Mr. Kuffel. "So will it be a team sport? Where are we going to practice? How are we going to pay for it? There are a whole lot of things that go into investigating a new sport in a school."
The coach of the bowling team will probably come from the history department. Although the coach of the bowling team is still being discussed.
"The person that has come to me within the community is Mr. Weber," said Mr. Kuffel.
"So he would be the guy we would look into to coach and help start the program."
Starting a new sport can be a challenging task for the athletic department. The process, however, begins with students.
"Basically, it's interest," said Mr. Kuffel. "A student would come to me and say, 'We want to start this sport, and these are the reasons we want to start it and these are how many people we think would be interested in it.'"
Students have proposed different ideas for sports to start.
"I've always been interested in having an official fishing team at school," said Doland.
"I definitely think that could be a good sport."
In some cases, there are attempts to give an old one a rebirth.
"Next year, we are looking to start up the dance program," said Mr. Kuffel. "We have initially had an interest meeting this fall and plan to have the same thing in the spring."
And in other cases, students were unaware.
"I knew someone could start a club," said freshman Kyra Hatch. "But I didn't know they could start a sport."
Meetings with interested students are the next part of the process of starting a sport after students show a desire for one. The meetings do not mean the sport will be a reality but are a major step in that direction.
"I have a meeting to see what the interest is," said Mr. Kuffel. "For boys and girls bowling and girls dance, I lay out expectations. This is what it is going to look like if we do start this sport."
But what will be the fate of the bowling team? Will it become a reality? Will one day, student-athletes have the opportunity to compete against other schools through bowling? Could the Cahill Crazies be cheering for a strike? The answer is unknown at the moment, but beginning a bowling team is hopeful.
"Obviously, for the boys and girls bowling we would be starting new," said Mr. Kuffel."It may be something that starts out small and we have to grow it based off the kids' experience, how much they like it and how many people are interested in it. I think it has a chance to be very successful."