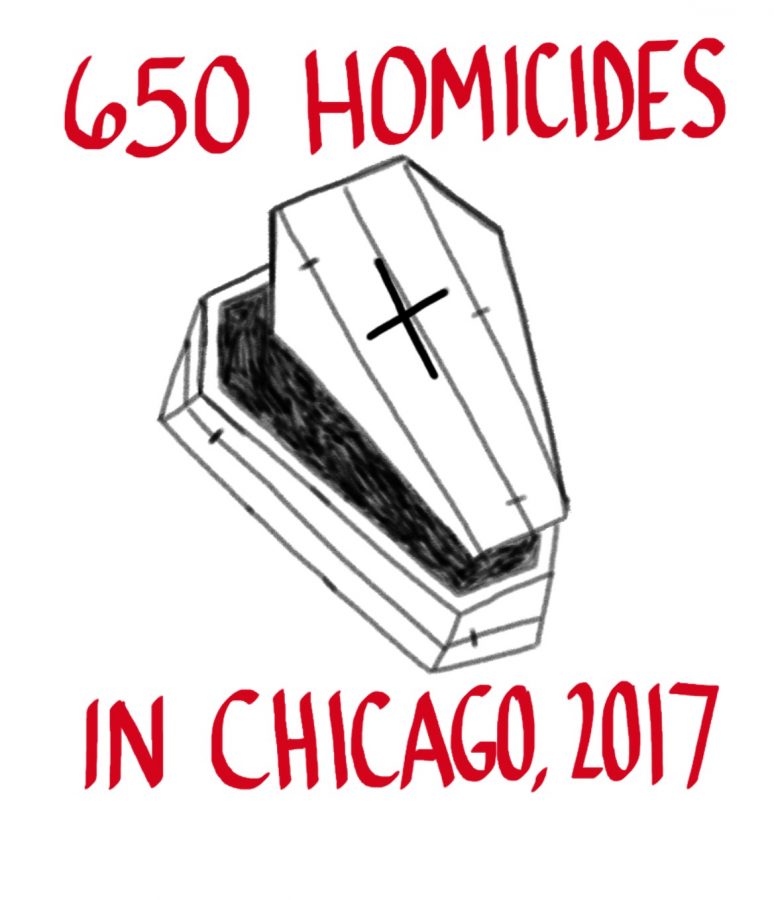 Turning on the news these days always has a negative outcome. You sit down to hear the weather or traffic, but instead you always hear phrases along the lines of, "four shot in killed in a gang related shooting" or "2 kids killed in a drive by shooting." With most of us being near or living in Chicago, the news is always covering shootings.
Thursday, October 4, a 22-year-old Chicago resident was fatally shot and killed in a drive by shooting. The day before that, Wednesday, October 3, one individual was fatally killed and six others wounded, all by force of a gunshot.
Over only one weekend, August 4 through 6 , a total of 72 people were shot in Chicago alone, with 13 of them being fatal. The city has had a major increase of violence, especially gun related, in the last few years. In one incident, at around 12:30 PM August 5, several gunman opened fire on a small group of people standing near the courtyard of a building. The victims range in age from 14 to 35. Even though this shooting was in the middle of a well populated area, no one has been taken into custody yet.
In the month of July, the city totaled over 300 gun-related murders; the highest of any other U.S, city. As bad as it seems, the city's murders are down 19% compared to this time last year. This gives Chicagoans hope, and show work can be done on the toll gun violence has inflicted. Even though the murder rate has decreased, the murder clearance rate is now around 20%, up about 2% compared to previous years.
Not only are these shootings urban and gang-related but also police related. Police Superintendent Eddie Johnson blames the high rate of gun violence on the gun laws. He claims the laws in place are not firm enough to persuade these criminals to not use a gun. He also says police need more assistance from the community as a whole; they need help identifying and prosecuting these criminals.
But why only Chicago? In the 1990s, these rates were as bad in cities like New York and Los Angeles. All three soon begun a slow decline, but Chicago experienced a recent outbreak. A 2017 University of Chicago Crime lab study found that the majority of victims of the gun violence in Chicago are concentrated in struggling neighborhoods. Chicago stands out compared to other cities because of differences in social conditions when it is compared to other cities.
Officials in Chicago are working on ways to lower the rates of gun violence. President Trump has even suggested the use of a "stop and frisk" policing style to cut the violence. A stop and frisk system is a system in which large numbers of people are temporarily detained, questioned, and searched for weapons or drugs. It was used in New York City until deemed unconstitutional because of the overwhelming impact on minorities. Though it may not even be put in place, because the American Civil Liberties Union(ACLU) threatened to file a lawsuit over the issue.
There is still not a complete solution to this problem, but due to it being as severe as it is; advocates must take steps to lower the rates of gun violence in Chicago.